Introduction
The ATHE Level 3 Diploma in Health and Social Care is a 60-credit qualification that is equivalent to an A Level or Access to HE qualification. It targets learners who aim to pursue a health and social care degree but lack the usual entry qualifications.
The qualification intends to provide learners with a foundation of knowledge and understanding in various topics relevant to the Health and Social Care industry. These topics enable learners to develop practical and theoretical problem-solving skills using Information and Health and Social Care.
The International Access Programme (IAP) comprises a suite of ATHE L3 qualifications, with each qualification carrying a credit value of 60. Learners can choose to study one or more qualifications in the suite.
 
Grading Procedure
The grading system for this qualification includes the following Grade and UCAS Tariff points –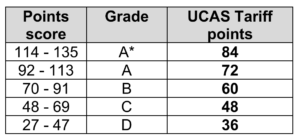 Course Specification
The unit names are provided below and students can get more detailed information after downloading the Full Course Specification from the button below – 
Unit Name
Equality, diversity and rights in health and social care
Human Growth and Development
Safeguarding in health and social care
Communication in health and social care
Infection prevention and control in health and social care
Psychological perspectives in health and social care
Sociological perspectives in health and social care
Working in Health and Social Care
Empowerment in health and social care
Protection of children, young people and adults in health and social care
Anatomy and physiology for health and social care
Personal and Professional Development in the Health and Social Care Sector
Research skills for health and social care
Personal and professional development